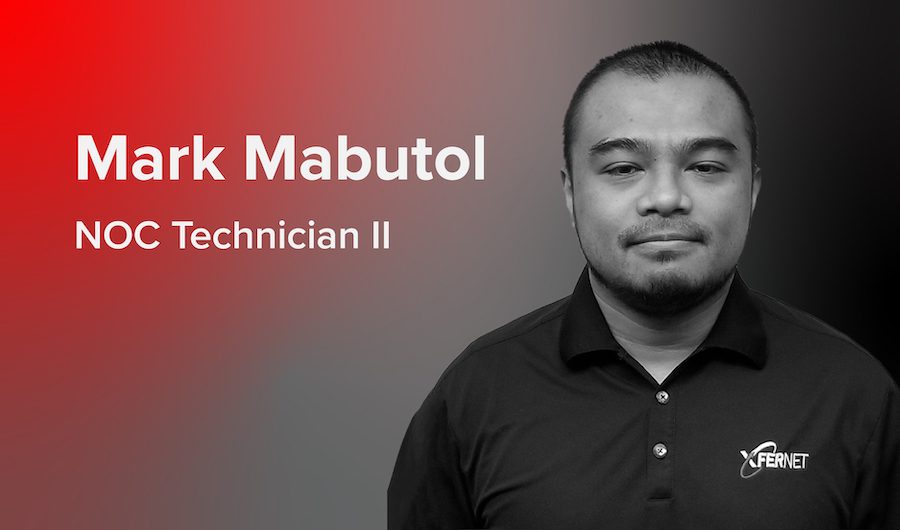 I got into the work I'm in now by …
a recommendation by a friend who used to work here.
I start my day by …
Checking for BGP Session down alerts.
The biggest issues facing IT and internet servicing are what and how do you directly make an impact or improvement to those issues?
Biggest issues are probably down time and network congestion. We avoid these by being prepared to all possible problems that may occur. Like having redundancy in our circuits and devices.
My biggest professional accomplishment to date is …
passing my JNCIS-SP Cert.
Something I don't leave the house without is my …
Phone
A project currently keeping me busy is …
Open Gear Project.
My absolute favorite food/meal is …
Sinigang
If I could have any superpower it would be …
Time travel
One of the biggest perks of my job is …
free lunches
I wish I had more time to …
spend more time with family
A book I highly recommend is …
1984
If I could be any video game character, it would be …
Sven