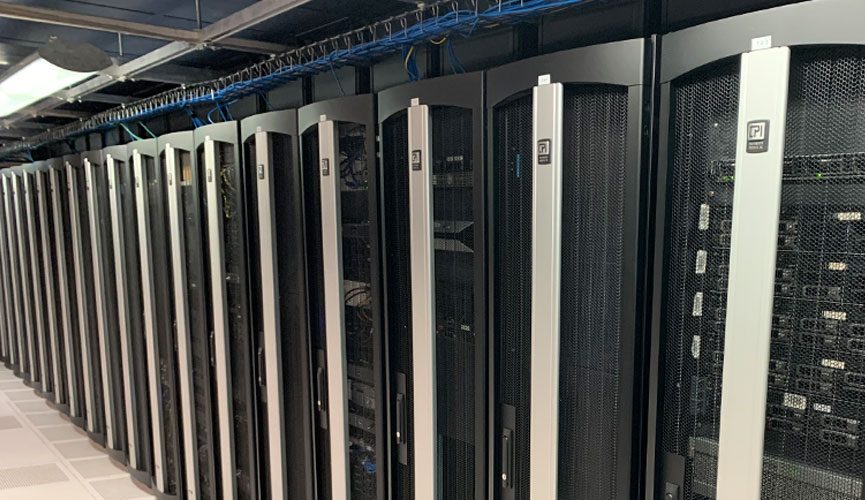 In our technology-centric world — dedicated hosting can be a valuable tool that propels your online business operations forward. Below are seven benefits of dedicated hosting for your business.
1) Exclusivity of Dedicated Resources
Exclusive rights to dedicated resources ensure optimal performance for your network even during peak business operations. You have access to an entire server, and all the RAM, CPU, disk space, and bandwidth associated with that server. Your websites or software can "eat" up as much bandwidth or data as it wants, and you won't see any repercussions (to a certain extent, of course).
Exclusivity also promotes more customization. What you choose to do with your dedicated hosting plan is your business. Dedicated hosting gives you root access to the server, allowing you to edit, configure, and implement your own software and settings. You'll also have full access to server logs.
All in all, the exclusivity of resources enables you to operate your business online with confidence.
2) Better Performance
If website crashes are a frequent problem for you, it might be time to switch to dedicated hosting. Frequent crashes may be due to your website traffic exceeding the capabilities of your current cloud hosting provider. A dedicated server provides peak quality and performance even with high traffic.
From bandwidth to CPU, choosing dedicated hosting ensures the maximum amount of uptime for your website. Fast speeds, consistent uptimes, and immersive content will make your customers happy, and improve your website as a whole.
3) Improved Security
With traditional cloud hosting, you share your data with hundreds of other sites on the cloud. These additional websites may include malicious content, sites that have been infected, or spam-related content. Simply by being on the same server, you may become the victim of malware or DDoS attacks.
That's where the idea of exclusivity comes back into play. Dedicated hosting promotes data separation which isolates your dedicated servers from the hosting company's services. Being such, a tightening of who can retrieve or access your data occurs. Along with a server infrastructure that includes firewalls and network monitoring, your website will benefit from improved security.
This improved security is especially important if your business handles sensitive transaction information over FTP or SSL.
4) Expert Support
Many businesses use dedicated hosting to complete essential tasks that are mission-critical to overall business success. Effective customer support ensures that any hiccups can be solved quickly and that site disruption is kept to a minimum. Some dedicated hosting services will provide 24 hour support, while others may not even offer real-time support at all.
If support is a concern for you, make sure to read the service level agreement (SLA) with your hosting provider. The agreement document contains information detailing the support levels the specific company provides. If your current hosting provider does not come with the support that meets your needs, it may be necessary for you or someone else within your company to have the knowledge to manage a server effectively.
5) Flexibility
As mentioned earlier, exclusivity leads to more customization, and that customization propels flexibility within your ever-changing business. A dedicated server means that you and your business won't ever need to compromise.
As you grow your website, your ownership of the server's RAM, CPU, disk space, and bandwidth enables you to add or modify existing features at your leisure. The lack of compromise makes scalability that much easier.
With higher load tolerances, you also aren't limited in what you put on your website. This will allow your audience to enjoy immersive images and professional videos on your site without suffering from the frustration of increased load times.
6) Gain a Unique IP Address
Did you know that shared hosting means you may share the same IP address as other businesses? If one of your many cloud "neighbors" ends up a victim of phishing, spam, or some other malicious programming, your site could be negatively affected.
With a unique IP address, you're less likely to find your website suddenly being blacklisted.
7) No Capital or Upfront Expenses
Benefitting from a dedicated server doesn't need to be hard or expensive anymore. While it's still undoubtedly pricey to actually own and maintain a dedicated server within your company, a dedicated hosting provider is a significantly lower-cost alternative. You still have access to a dedicated server (with all the resources) at a fraction of the price. After all, you don't have to deal with buying or maintaining the expensive equipment that goes into server hosting.