Cloud hosting with guaranteed performance and reliability
Whether you're building a corporate website or a demanding application, our cloud hosting solutions can power your most critical workloads. Our cloud services work together—manage them all easily from our Control Panel or powerful APIs. Connect your cloud servers or private cloud to your dedicated server infrastructure to create your best-fit hybrid cloud.
Virtual Cloud Servers with on-demand scalability, 100% Uptime Guarantee and proactive failover protection.

Object-based cloud storage. Store as much data as you want, access it from anywhere on the web, and only pay for what you use.

Fully-managed Linux & Windows Cloud Servers. You have a business to run. Let Xfernet handle managing your cloud servers.

Customize your own secure, scalable private cloud environment. Great for compliance needs or high resource requirements.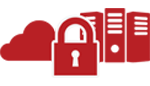 Seamlessly mix and match our public cloud, private cloud and dedicated server solutions to create your ideal environment.
Stable & Secure
All of our public cloud, private cloud, bare-metal server and hybrid cloud services are hosted in our SOC 2 Type 2, HIPAA & PCI audited & compliant data centers.
Deploy public cloud servers or deliver a scalable private cloud or hybrid solution designed just for you. Our cloud services are designed for mission critical operations and maximum redundancy.
✔️ Public, private and hybrid cloud services
✔️ Managed in our SOC 2 Type 2, HIPAA & PCI compliant data centers
✔️ Designed with redundancy for mission-critical operations
Fast & Flexible
ActiveGrid Cloud Servers can be scaled dynamically according to workloads, so you can develop your ideas and scale out your applications.
Quickly deploy servers and scale your websites, applications and development environments when needed. Built-in self-healing and auto-scaling provides unprecedented uptime and performance.
✔️ Quickly deploy, scale and shutdown servers
✔️ Independently scale RAM, CPU and Storage
✔️ Built-in self-healing and auto-scaling
Quick & Easy
Our cloud services deliver the ultimate in flexibility and ease of management with features like an iOS / iPad app to manage your cloud servers on-the-run.
Utilize our easy-to-use Cloud Server Control Panel to deploy, manage and access your servers via console or mobile app. All with integrated 24/7 support and on-demand system administration.
✔️ Easy-to-use Cloud Server Control Panel
✔️ Management via Web and IOS, iPad or Android mobile apps
✔️ 24/7 support & on-demand system administration
Have questions? Not sure what to choose?
Ask our solution specialists to craft a plan best for your business.
The Xfernet team of experts is onsite and online 24x7x365 so that we're here when you need us, whenever and wherever that may be.
(855) 933-7638 Sales
(800) 895-4526 Support