Our Data Centers provide a solid foundation for your servers and infrastructure that is safe, secure and exceedingly reliable.
As a leading provider of colocation in Los Angeles, Xfernet is committed to keeping your infrastructure fully operational and constantly available. Our state-of-the-art data center offers unrivaled security and reliability for all of your mission critical applications and systems. Xfernet's Colocation Services is the definitive solution for physical security, network performance, and our redundant, diverse infrastructure is built to maximize uptime.
Housed in our Tier-3 comparable data centers with an industry-leading 100% uptime SLA, SOC 2 Type 2, HIPAA and PCI compliance, superb connectivity, flexible colocation configurations, and a comprehensive set of hybrid solutions – including cloud hosting, managed services, and business continuity – as well as 24/7 hands-on support, you can rest assured that your equipment is safe and your data is accessible at all times.
Colocation Solutions to fit your needs and budget
When it comes to data center space, power and bandwidth, you have a host of options to ensure your applications and equipment will always be available.
Colocation Cabinets
Our colocation solutions can scale according to your needs. We have High Density locking cabinets available in both half and full sizes, in addition to single server colocation and ¼ cabinet options.
Power
Fully redundant power systems ensure your equipment and infrastructure will always be available. Multiple Inline UPS units, in conjunction with our diesel gas power generator, provide our customers with a 100% Power Uptime SLA Guarantee. As we like to say, "Always up and never down."
Your data and systems are as secure as if it were our own. Xfernet's Data Centers are SOC 2 Type 2, HIPAA and PCI audited and compliant for security, availability, processing integrity, confidentiality and privacy. Our facilities and infrastructure are constantly monitored to ensure and maintain our customers uptime and privacy.
Xfernet can provide you with the performance and redundancy to keep your data accessible at all time. With over hundreds of Gigabits of capacity across multiple Tier-1 bandwidth providers, over 300 directly connected peers, multiple peering exchanges, 10G redundant infrastructure from the core to the access level, an IRP (Intelligent Routing Platform) for optimal performance routing and a 100% Network Uptime SLA Guarantee, to say our network is blazing fast and ultra-reliable is putting it mildly.
Premier Support gives you 24/7 access to on-premise, friendly, skilled engineers who are prepared to help you with any difficulty you encounter. From basic reboots to advanced troubleshooting and administration, OS installations to hybrid solutions design, our engineers and specialists are considered an extension of your IT department.
Facility Highlights
High Density Locking Cabinets – Hot / Cold aisle containment
100% Network and Power Uptime SLA
ActiveRoute Intelligent Route Optimization – dynamically evaluates and optimizes BGP network routes
Redundant 10G connections to 6 different Tier 1 providers
Multiple redundant 100G dark fiber connections on diverse physical paths
Fully Redundant 10G internal network from core to access level
Burstable dedicated 1000Mbps uplink ports for all customers
Security Systems
SOC 2 Type 2, HIPAA and PCI audited and compliant
Secure facility with strict surveillance of visitors and limited access to data center
24 x 7 video surveillance of Data Center and building perimeter
Perimeter and interior card key access system with 24/7 security monitoring
24 x 7 onsite staff
Environmental Systems
Redundant enterprise-grade Liebert HVAC environmental cooling systems
Redundant inline UPS power systems (optional A + B power feeds)
Diesel generator back up system with guaranteed refueling as needed
Pre-Action Dry Pipe fire suppression system with zone-based early smoke detection monitoring
Seismically braced internal facility structure
Raised access floor system
No-Charge Extras
Visual server checks with phone support
Reset cables (power and network)
Power cycles / Reboots
Portable monitors and keyboards (Crash-Carts)
On-demand KVM over IP usage
Competent, friendly, expert service and staff
Solutions, support, expertise …
Whatever you need, we're there for you.
Hosting with Xfernet is not just about the latest technology. We're committed to helping your organization achieve its goals and ambitions by treating you as an individual, with custom solutions, specialist expertise and a range of services tailored to your needs and requirements. We have numerous years of experience, and an expert team of exceptionally skilled, friendly and passionate staff. But what really makes us different is that we enjoy what we do and can't wait to help.
We believe that since your business and objectives are unique, your hosting service should be too. Call to speak with a hosting expert and find out how we can help you shape the future of your organization.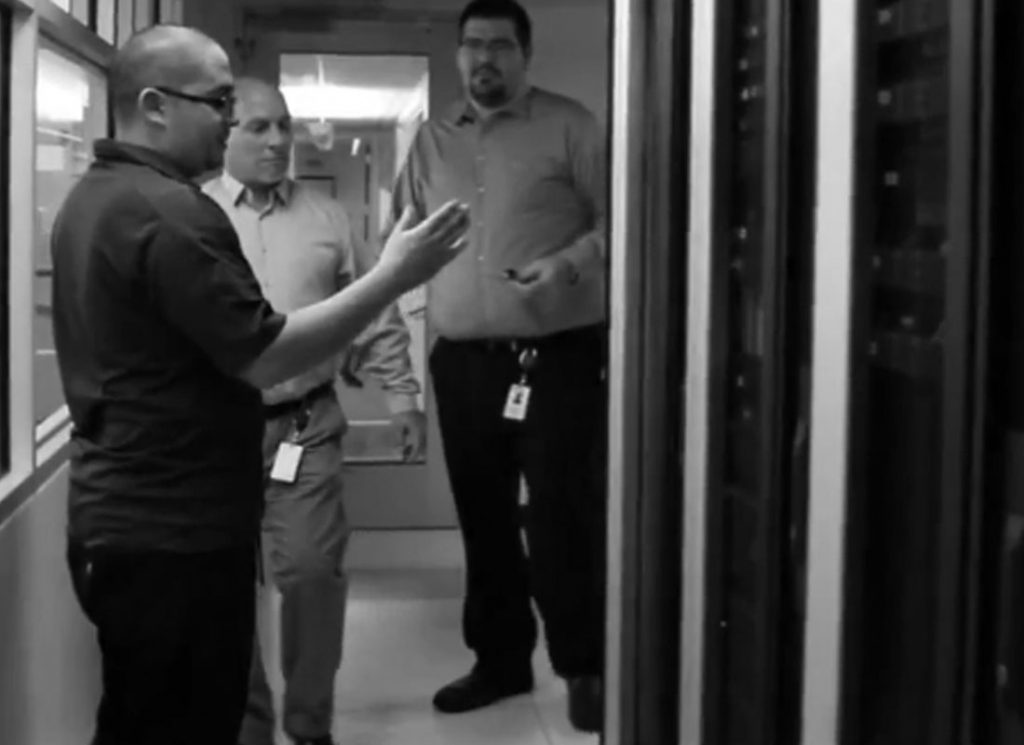 Have questions? Not sure what to choose?
Ask our solution specialists to craft a plan best for your business.
The Xfernet team of experts is onsite and online 24x7x365 so that we're here when you need us, whenever and wherever that may be.
(855) 933-7638 Sales
(800) 895-4526 Support