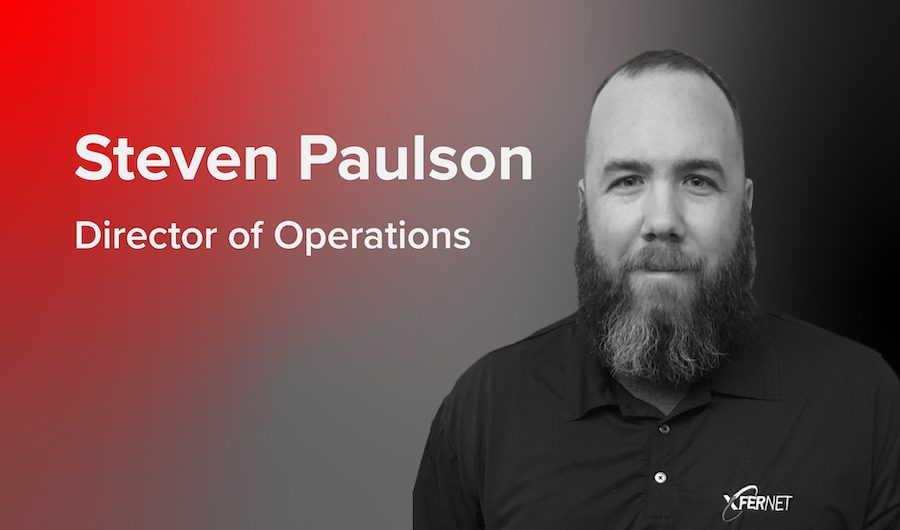 What does it take to be in your position at Xfernet?
Attention to detail, high acumen of leadership skills and experience, ability to multi-task and knowing your team and how to leverage their skills when it comes to delegating tasks and projects to the right individuals.
I got into the work I'm in now by …
Choosing to gain experience in my field by working in the industry while going to college.
My biggest professional accomplishment to date is …
Advancing to the Director of Operations position
A project currently keeping me busy is …
Annual SOC2, PCI-DSS, and HIPAA compliance audits.
My absolute favorite food/meal is …
Sushi
To relax I …
Spend my time at the shooting range
One of the biggest perks of my job is …
Being exposed to multiple areas of technology under one roof.