The Xfernet network has been designed to accommodate clients demanding the highest quality network performance.
Focusing on both redundancy and performance, our "Zero-downtime" architecture allows our network to rapidly self-heal from failures without interruptions to connectivity. Additionally, not only do we connect to multiple Tier1 providers, but all core, distribution and aggregation level switching includes entirely redundant chassis allowing any routing device to fail without interrupting client connectivity.
In addition, Xfernet has implemented ActiveRoute, an intelligent routing platform with BGP optimization automation. ActiveRoute is constantly analyzing network traffic and upstream routes to improve overall BGP performance, reroute around congestion and outages, and reduce latency and packet loss.
✔️ 100% Network Uptime SLA
✔️ ActiveRoute Intelligent Route Optimization – dynamically evaluates and optimizes network routes
✔️ Redundant 10GIG-E fiber connections to multiple Tier 1 providers
✔️ Redundant dark fiber connections on diverse physical paths to separate locations
✔️ Fully redundant 10G Ethernet internal network
✔️ Burstable dedicated 1000Mbps uplink ports as standard for all customers
✔️ Fully IPv6 ready – minimum of /64 for each Customer (upon request)
Premium Bandwidth Providers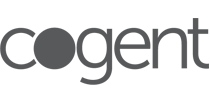 COGENT
Cogent Communications is a multinational, Tier-1 facilities-based ISP, consistently ranked as one of the top five backbone networks in the world. Cogent specializes in providing businesses with high speed Internet access, Ethernet transport and colocation services. Cogent built one of the largest and highest capacity IP networks in existence.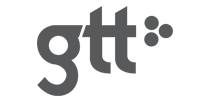 GTT
GTT is redefining global communications to serve a cloud-based future, connecting people across organizations, around the world and to every application in the cloud. Our clients benefit from an outstanding service experience built on our core values of simplicity, speed and agility. A Fortune Future 50 company, GTT owns and operates a global Tier 1 internet network and provides a comprehensive suite of cloud networking services to any location in the world.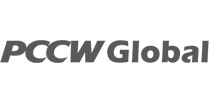 PCCW
PCCW Global is a leading telecommunications provider, offering the latest voice and data solutions to multi-national enterprises and communication service providers. Their truly global coverage combined with local, on the ground knowledge has helped them build best-in-class connections across the globe; and especially in some of the remotest, hard-to-reach areas in exciting growth markets across Asia, Africa, Latin America and the Middle East.

TELIA
Telia Carrier is an international provider of various telecommunications services, fully owned by Telia Company. Their network stretches 65,000 kms, linking 280+ PoPs. Plugging into their global backbone connects directly to more than 1,900 Wholesale customers in 115 countries. Telia Carrier has always ranked among the top carriers in the world, and in recent years they've grabbed the top ranking.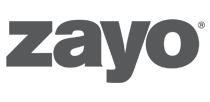 ZAYO
Zayo Group Holdings, Inc. provides communications infrastructure, including fiber and bandwidth connectivity, colocation and cloud infrastructure to the world's leading businesses. Customers include wireless and wireline carriers, media and content companies and finance, healthcare and other large enterprises. Zayo's 128,910-mile network in North America and Europe includes extensive metro connectivity to thousands of buildings and data centers.